Hi guys, I'm coming to you live from Orlando, Florida! It's been a week since I touched down in the Sunshine State, but I'm still in the process of adjusting to my new home.
Things are different over here, that's for sure. No one has heard of pizookies (tragic, I know), everyone says "highway" instead of "freeway," and there are tolls everywhere. It rains almost every day (sometimes more than once a day) which I don't think I'll ever get used to. I can be lounging around by the pool in the blazing sun one minute, and then the next thing I know I'm caught in a torrential downpour. There are tons of frogs, lizards, and a surprising lack of mosquitoes. I was fully prepared to douse myself in repellent before going outside, but I haven't gotten a single bug bite.
So far I like it here, though! Once you make it through the horrendous traffic, there's no shortage of things to do. SeaWorld, Universal Studios, and Disney are all around the same area, but there's more to Orlando than just the big amusement parks. There's the beach, of course, as well as a bunch of shopping areas with cool, local cafes and stores.
Personally, I'm most excited for the Halloween nights at Universal Studios, but that doesn't start until next month. This year they're creating American Horror Story themed haunted houses too which is quite possibly the greatest idea in the entire universe.
I must admit, I'm a little bit homesick, bu not in the way I expected. I'm homesick for California. Which doesn't make any sense at all, because I didn't live there. It just feels so far away, and that means there's no chance of me taking a quick weekend trip over to San Diego. I'm looking into spending my next semester over in LA on an exchange program.
Homesick or not, I'm here for the next four months so I might as well make the best of things. Which I've absolutely been doing! I already went to Universal Studios, Cocoa Beach, and walked a ferret on a leash. All while battling humidity that makes it feel like you're swimming through the air.
I had a lot of fun (the beach is my favorite, after all), but Cocoa Beach really made my heart ache for the SoCal beaches that I'm used to. There were no pretty mountains in the background, dotted all over with big mansions. No cute little beach shops or street vendors or anything like that, and the weather was hot and humid instead of a little bit chilly. I couldn't even smell the salt from the ocean.
It was all very touristy. You could order fried gator at the pier. (Which, by the way, was a single, gargantuan restaurant and not a wooden walkway that jutted out over the water like I expected.) The water was warm, which was nice.
I've gotta run guys, still getting everything ready for tomorrow. I'll write again once I get settled into my apartment -in Chatham Square!
Much love,
V
P.S There's a girl back home I'm kind of hung up on (she definitely doesn't feel the same way about me, unfortunately), but I downloaded Tinder in an effort to get over her. Let me tell you, Florida has some super cute girls!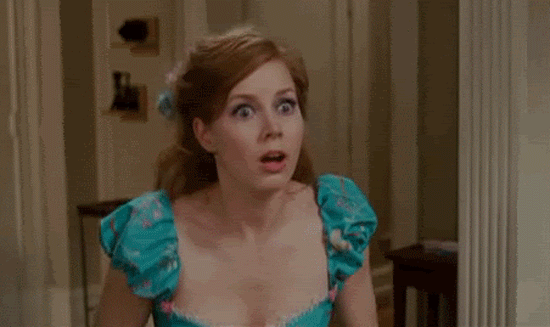 P.P.S. As a gay girl, I feel really welcome here. Nearly every establishment I've passed has an "#orlandounited" poster in the window, and I've seen a ton of people wearing t-shirts that have the same logo.